What we do …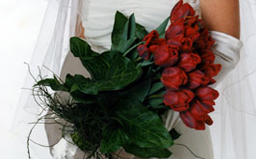 We understand how important this day is, and we work closely with you to ensure your floral selection is as perfect as any bride should expect.
Beautiful bouquets are created with you, for you, to bring out your own individual look and especially to enhance both the theme and mood of your wedding. Dress design and colours are an important factor for us to consider, and this combined with our personal attention, innovative ideas, superb quality and friendly service makes Cerise the perfect choice for your wedding flowers.
Your Wedding
Bridal Party Flowers
Brides Bouquets, Bridesmaids Bouquets, Flower Girl Posies, Buttonholes, Mothers Corsages.
Ceremony Flowers
Pedestal Arrangements, Back Altar Arrangements, Unity Candle Arrangement, Pew Ends, Windows, Topiary Trees
Venue Flowers & Décor
Chaircovers, Table Centrepieces, Cake Flowers, Thank you Bouquets, Room Draping & Décor
our flowers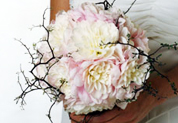 View our Gallery.
We have included photos of some of our stunning bouquets and wedding décor simply click above to view.
Our Floral Services
Brides Bouquet
Bridesmaids Bouquets
Flower Girl Posies or Baskets
Buttonholes
Mothers Corsages
Pew End Flowers
Entrance Flowers
Pedestal Arrangements
Unity Candle Arrangements
Posy Altar Arrangements
Chaircovers
Table Centerpieces
Thank you Bouquets
Cake Table Arrangements
Bay Trees